WE PROVIDE
We at CODERZBAR deliver an opportunity to modify your company profile. Our organisation will assist you to engage and communicating with your clients adequately. And most importantly, enhance your sales and profits. It's within this union of expertise and pure passion that our web design agency in Mohali is empowered to bring about success for businesses of all kinds.
Brand Identity
It all begins with a strong brand. This is significant to our thinking and design method. To accomplish this we dig deep to know our clients values, their objectives, and what makes them unique. With a great understanding, strong brand identity will grow. From there we have the services to improve your brand and take it to wherever you want it to go. Your brand is not just a logo, a tagline, or a shade palette. Your brand has a unique story. It is our responsibility to encourage you to understand it.
UI/UX DESIGN
Our expertise in User Experience Design (UX) has let us clarify and intensify the interaction between our client's target customers and their digital appearance. Whether it is on a website, mobile application, email campaign, social media campaign, or even an Ad banner, our designs contribute an unparalleled digital experience. CODERZBARs UX team has empowered our clients to create compelling digital media appearances, encouraging customer loyalty and increasing brand value.
Web DEVELOPMENT
Make a Unique Website with our CODERZBAR web development services to Convert Visitors into Customers. Set-and-forget is not the precise strategy when it comes to website designing as the customers' expectation is high and the competition is intense. If you don't require your potential customers to bounce, visit your opponent's sites and enhance their sales, it's a great time to assure that your website renders a splendid user experience. Our custom web design services are the consequences of a collaborative process. We work closely with aspiring clients like you to ensure that the site accurately signifies your brand.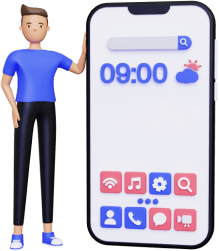 Mobile App DEVELOPMENT
Coderzbar has extensive experience in creating high performing, digitally transformative and feature-packed native mobile applications for Android and iOS devices. We are a web and mobile app development company converged on building quality software products. Our dedicated development teams are specialists in numerous technology stacks. We accommodate as specialists in merging creative designs with next-gen app development services. We support you to build consumer-facing or B2B apps for a range of digital platforms like mobile, web, desktop, smartwatch, VR and AR.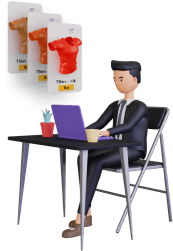 E-COMMERCE
eCommerce business is emerging globally. Numerous companies have witnessed its growth from the sidelines, wondering if an online business manoeuvring is appropriate for their business. Our team of experienced eCommerce development specialists will help guide your online entry tactics and determine which marketplaces are suited for you to sell your products and reach a more comprehensive array of customers. We have seen that businesses hesitate to sell online due to the necessity of understanding and expertise to execute eCommerce operations.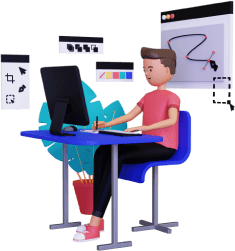 GRAPHIC DESIGN
Graphic designers at CODERZBAR are proficient and give exceptional graphic design services in Mohali and Chandigarh to clients in most sectors of industry; we serve including organizations in IT and Non-IT Clients. The work from team CODERZBAR is versatile as our clients are different. Our work centres around branding. Beginning from the logo, we promote complete branding solutions. Accommodating branding to a full range of graphic design services, Coderzbar delivers corporate graphic design services that possess a high influence and deliver results.
Let the
PRO

handle Things
LET'S GRAB A DRINK